Did you miss the ferry? Or do you need to the mainland/island because of trouble or disaster?  With 'TX25', it takes only 20 minutes between Den Helder and Texel, or the other way around. U sail safely, quickly and comfortabel.
Water taxi 24 hours a day
Besides seal tours the boat is also available as a water taxi, outside the regular departures of the Teso boat. Both on weekdays, weekends and at night. Tu use this service you mist reserve in advance.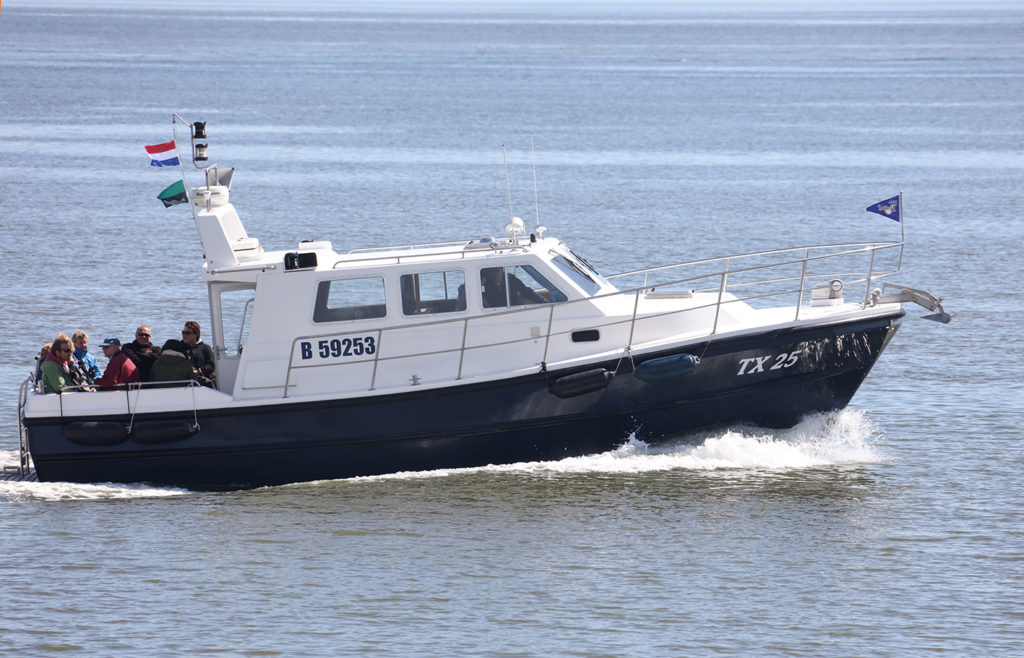 During the crossing you can stay inside the cabin or just outside to enjoy the beautiful Wadden Sea. And maybe you even have a meeting with seals.
Tender Service
We provide tender services for up to twelve persons including luggage. Crew changes as well as supplying provisions for you and your crew are carried out quickly and safely. We will deliver you and your crew to a platform, to vessels anchored off-shore, or to other vessels located in the North or Wadden Sea.