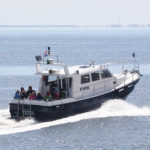 Location: TX25
You can find our boat 'TX25'  by the quay at the harbour of Oudeschild on Texel, nearby restaurant 't Pakhuus. Our ticket office is also on the wharf,  you can check at the ticket office.
Car navigation
If your driving to the harbour you can use adres: Haven 8, zipcode: 1792 EA, place: Oudeschild in your navigation tool. At the harbour you will see our ticket office nearby restaurant 't Pakhuus.
Parking
On the harbour there is enough space for you to park your car with the special Texel sticker in combination with the bleu parkingtool.  If you don't have a Texel sticker you can also park for free, on walking distance at the other side of the harbor.
Public transport / Texelhopper 
You can come by public transport to the harbour. With 150 pick up places all over the island you can viste the harbor easy.  Make a reservation for your public transfer with Texelhopper at www.texelhopper.nl  or phone + 31 222 784 000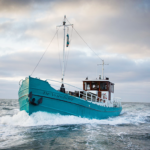 Location De Vriendschap:
You can find our boat De Vriendschap at the famous wooden jetty on the beach near De Cocksdorp
Auto navigatie
If you arrive by car, the address is Volharding 2a, De Cocksdorp. That is the adres of ticket office De Noorman, (in front of the rescue boat house of the KNRM). From there you walk up the beach to the jetty.
Parkeren
Parking at beach pavilion Cape North is paid parking with Texel vignette or with vending machine. If you drive past De Noorman you can park you car free of charge downstairs.
Openbaar vervoer / Texelhopper 
You can easily get to the port by public transport. With 150 boarding points on the entire island, the port is also easily accessible. Reserve your texel hopper bus via  www.texelhopper.nl  or call 0222 784 000