You can find our boat 'TX25'  by the quay at the harbour of Oudeschild on Texel, nearby restaurant 't Pakhuus. Our ticket office is also on the wharf,  you can check at the ticket office.
Car navigation
If your driving to the harbour you can use adres: Haven 8, zipcode: 1792 EA, place: Oudeschild in your navigation tool. At the harbour you will see our ticket office nearby restaurant 't Pakhuus.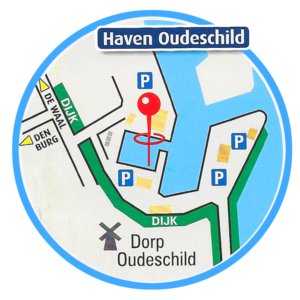 Parking
On the harbour there is enough space for you to park your car with the special Texel sticker in combination with the bleu parkingtool.  If you don't have a Texel sticker you can also park for free, on walking distance at the other side of the harbor.
Public transport / Texelhopper 
You can come by public transport to the harbour. With 150 pick up places all over the island you can viste the harbor easy.  Make a reservation for your public transfer with Texelhopper at www.texelhopper.nl  or phone + 31 222 784 000