The Seals in the Wadden Sea live in the most beautiful part of Europe. We take you to the natural envoirment of the animals. The peace in the area in combination with the high and steep sand banks ensure that the seals have a great time in this part of Wadden Sea. Every day we see both with high- and low tides, dozens and usually even hundreds of seals.
Journey to De Bollen
The trip to De Bollen takes about 1 hour, allowing us to have enough time beside the sandbar. The Sandbank is located southeast of the island of Texel. On and around the sandbar often dwells a large group of seals. So you can see how these amazing animals life in the wild, surrounded bij all kind of birds and sea animals that belong to the interesting life of the seals. 'A unique experience on the best day of your life'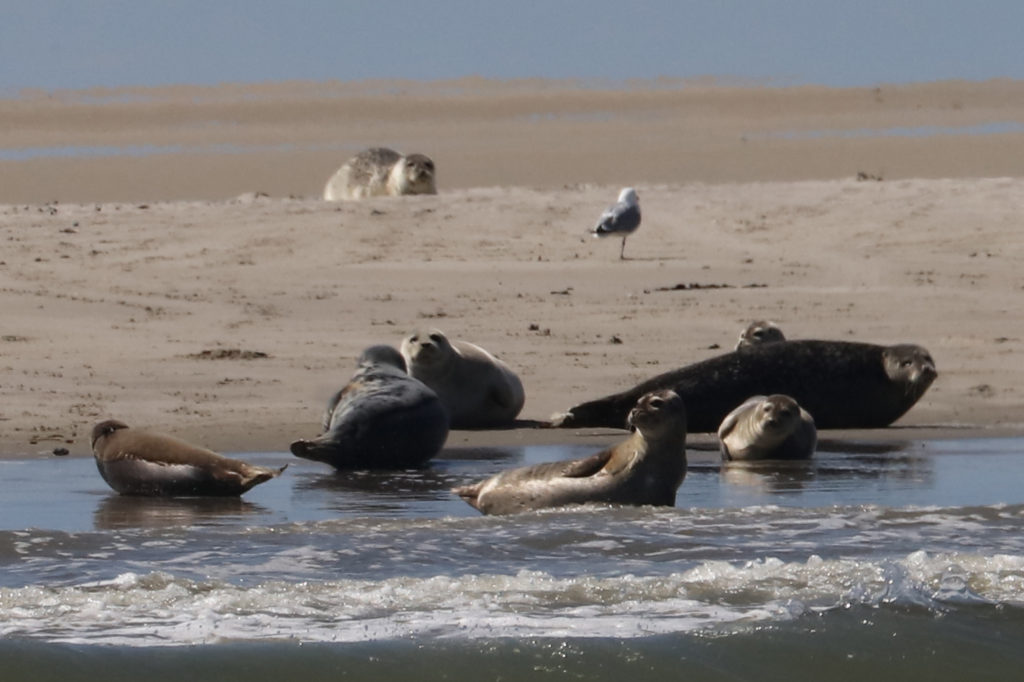 Special journey to De Razende Bol
Additional to the 'TX25' is a journey of 1,5 hours to De Razende Bol. This pristine sandbank on the south of Texel is more than worth it.  Just off the coast and yet in the middle of the sea. Here we take a look at the seal colony, with established itself here. De Razende Bol is a place where seal like to come.
Tide
The tide (high and low tide) determine where the journey is going. If you call in advance to reserve we can tell you exactly with time the boat is going to wich location and you can make your choice then.